Fresh Mind Personas
These are the personas which Fresh Mind targets.
88 views
1 minute read
Executive
Leading a major corporation at the highest of levels and looking for further transformation.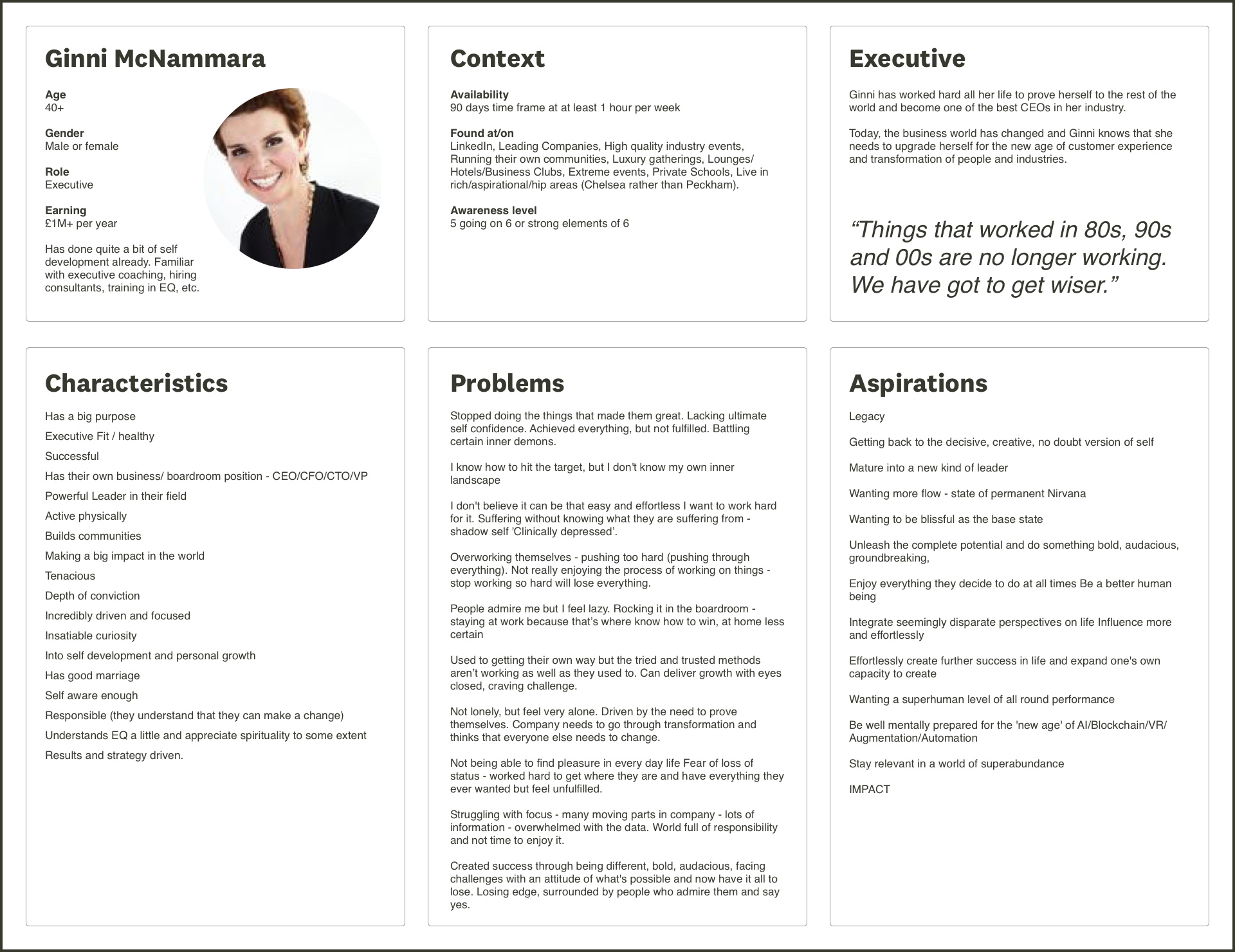 Coach
Already coaching an (advanced) programme and wants to get into something even more complete.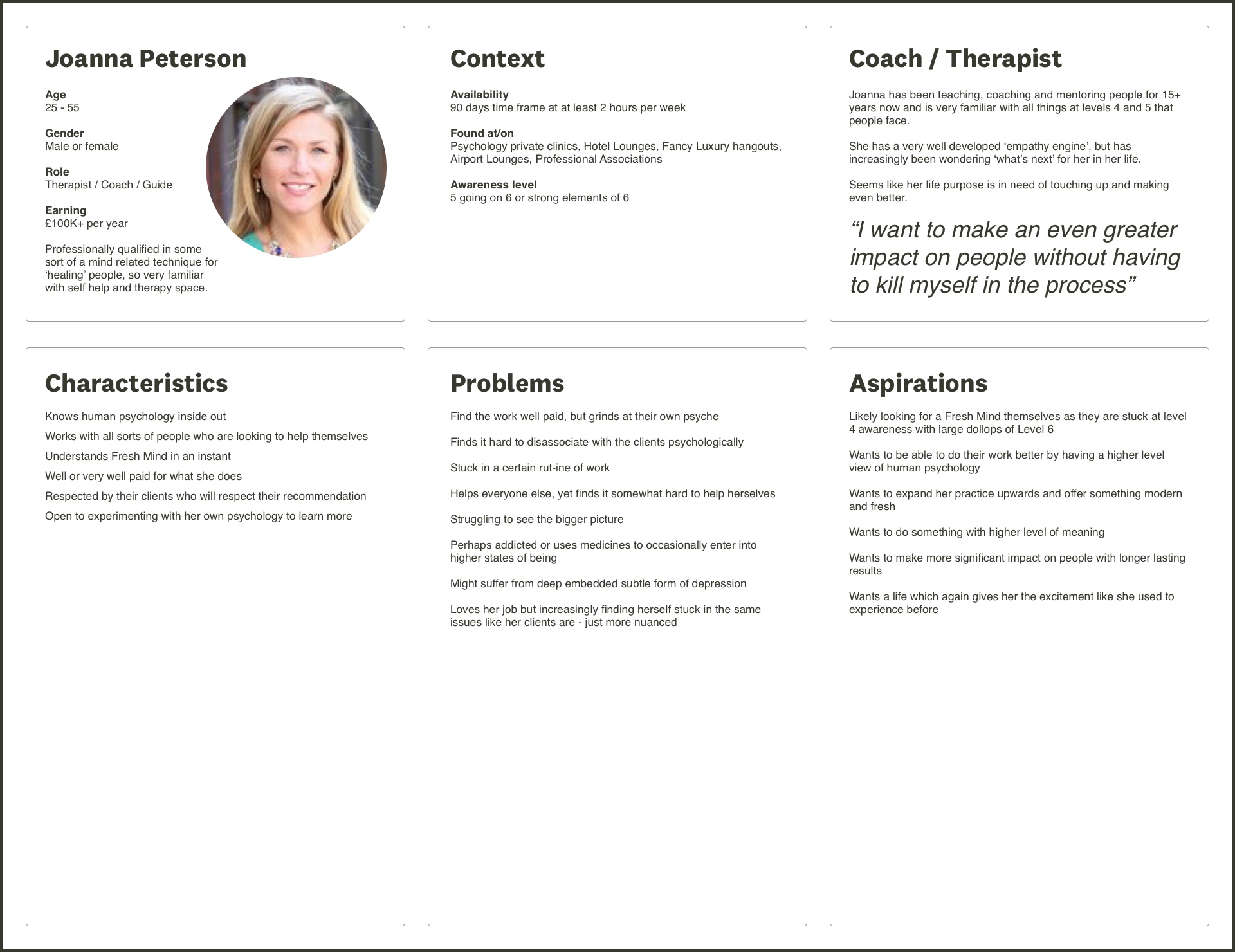 Entrepreneur
Running their own business and being a super achiever in their own right.
Customer qualities
You are
A high achiever and strive towards extraordinary performance at all times
Entrepreneur or business owner or excel in corporate world or athlete with a big vision of success
Excited to spend at least two hours a week to upgrade your life forever
Passionate about improving and investing money and time into yourself
Person who takes ownership of your life
Able to invest into significantly improving your life
Willing to look into your past to gain insights into your present
Ready for your mind to be your most potent ally
Excited and inspired about possibility of permanently levelling up
Committed to unlocking an extraordinary life for yourself
Confident, successful, powerful and you want to get even more out of life.
Someone who enjoys being challenged
You are not the one to
Blame others for the state of your life
Be content with where you are in life with no drive to grow or achieve more
Give up halfway through the programme for whatever reason
Quit
Commit less than 100% of your focus during the Fresh Mind sessions
Reschedule sessions frequently
Published on: 02 Jul 2018